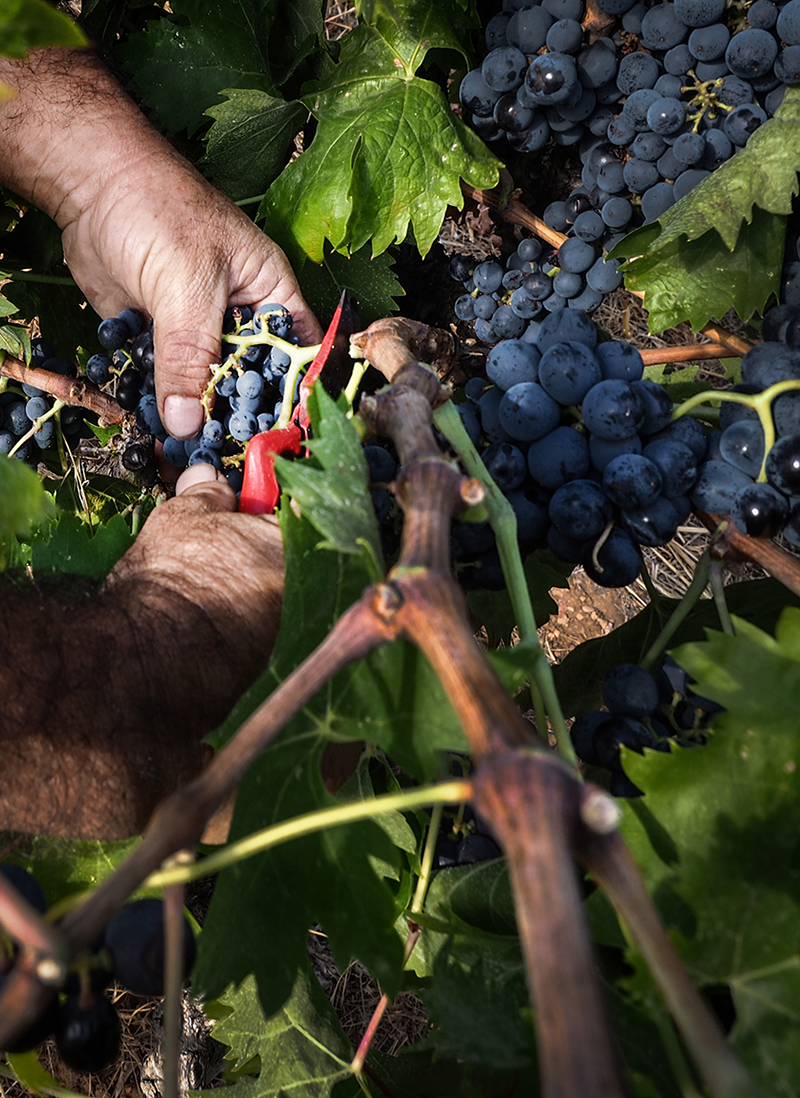 The Winemaker
Thomas
Thomas worked as a business controller, before he returned to his native land to take over from his parents. He then took viticulture-oenology courses, while training in the field alongside his father.
Deeply aware of the environmental problems, Thomas has joined the DEPHY network which comprises 1,900 farms which are taking various approaches to ensure a lesser use of pesticides; in December 2020 he got the level 3 of the high environmental value certification of agricultural holdings set up by the Grenelle Environment Forum. It also aims to protect the biodiversity, to use fertilizers and water in reasonable proportions. So we practice a controlled grass cover, which encourages biodiversity, reduces the vulnerability of vines to disease, allows to regulate the vigour of the vines, to control the yield, and then to preserve the wine quality.
The Domaine
Progress of activities
In the cellar, significant investments were made by the young manager to improve the temperature control during the fermentation with the final purpose of always producing better wines. He also purchased new tanks to carry out a vinification by parcel, which better respects the nature of grapes.
This work has borne fruit: the wine received some awards (Vignerons Indépendants, C. Général Agricole, …), and was mentioned in different professional magazines.
Discover our Wines